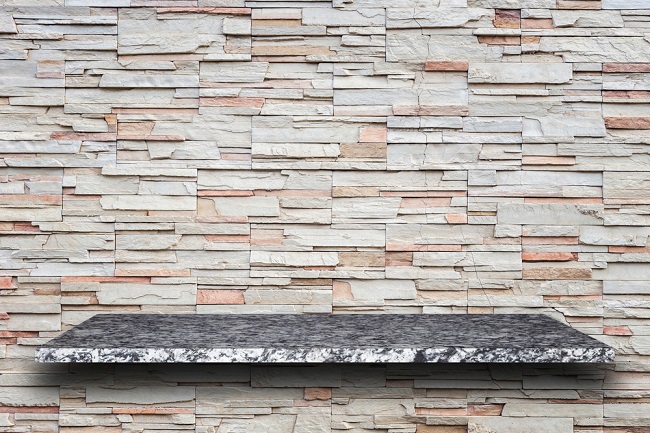 No matter what the architectural style or age of your home is, stone cladding offers a sophisticated look which turns the elegance of your place into a new level. You can consider having in the exterior or specific areas of the house such as cladding the fireplace or the floor. When it comes to natural stone cladding, then there are several options to choose from such as:
Marble
Granite
Limestone
Sandstone
Onyx
Today, more and more homeowners are investing on stone cladding for improving the existing space of their home. It provides the building a natural and rustic look at an affordable price.
Will Natural Stone Cladding Be Advantageous For Your Home?
Without a doubt, natural stone cladding adds to the aesthetic value of your home, but the advantages are not limited to this. You will get much more than you expect from this exceptional form of cladding
Houses a natural look: The essence of these cladding remains in its 100% natural look, there is a wide range of styles that can be implemented for achieving a flawless style. You need to find the perfect style according to their personal preferences after going through various styles around you.
Heat insulation: A major benefit of installing natural stone cladding is its ability to maintain pleasant temperature in your room. This means, during the cold months of winter your house will remain warm, while in the peak summer time the indoors will stay cool and this dramatically reduces your heating and cooling expenses.
Resistance Against UV Rays:  You can install the cladding in the exteriors to reflect the harmful UVA and UVB rays of the sun. Due to this, their color stays at its best condition even when they are exposed to sunlight for a long period of time. In addition to this, these claddings are water-resistant too, as a result of which they are easy to clean, where a simple spray of water would be enough to get rid of stains or dirt.
Cost-Effective Option: Compared to other types of home improvement projects, installation of natural stone cladding is a relatively cost-effective move that comes with a higher return on investment (ROI) like no other option.
Should You Rely on Professionals for Installation of Natural Stone Cladding?
You should only rely on the professionals to install the natural stone cladding to get the best result and turn the interior in an exclusive one. It doesn't take much time if done by the skilled ones. Moreover, the process should be done in a proper manner to keep well in a long run. The professionals can only make you satisfied in this case. So, depending on the professional one is always a good idea in this case.
#Save a lot of time: Professionals work faster and effectively in case of stone cladding. So if you are thinking of this option you should always rely on the experienced one to get a valuable result. So, you can expect a compact stone cladding process within a short period from the professional one.
#Best installation practices: The installers adhere to strict installation practices and as a result of which the natural stone cladding remains the same for generations to come., But can DIY approach achieve the same fineness and quality? You may do it by yourself, but it is always better to seek the professional help to get the best result. In addition to the techniques, installers use professional-graded equipment that are costly but needed to make their services worth the investment.
Give a distinct character to your property with the natural stone cladding and why struggle with the hassles of installation, when you can simply count on professionals!